Bulletin
Friday, January 13, 2023
Scripture: Psalm 27
Message: Facing Your Challenges
Pastor Tom Baird
New Bulletin Format: In two weeks you will see a change in the bulletin format. A full colour newsletter containing all the bulletin information, will be sent to your email address and will be available on Sunday mornings to all who want it. At the door, on Sunday mornings, each person will receive a single page bulletin. It will have only basic information and a QR code linked to the online newsletter. (The newsletter will have many advantages—it will be in full colour and attractively laid out. Links will take you immediately to sign ups and related sites when clicked. However, you can opt out if you wish.) Our hope is that, over time, more and more people will choose the online version resulting in improved communication and lowered printing costs.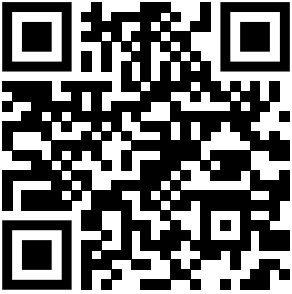 Offering: Momentum Campus Ministries: is involved with multiple campuses in Eastern Ontario. They help students find a place to belong through community, discipleship, and leadership opportunities.
Momentum @ Loyalist College is part of this ministry.
Next Week's Offering (Jan. 22nd): Belleville Pregnancy and Family Care Centre
Prayer Chain: Please email your prayer chain requests to prayer
@maranatha-church.com
Prayer Request Box: Prayer Cards are also available in the back of the chairs. Feel free to fill them out and drop them in the box at the Welcome Centre.
Drop-in Prayer: Join in prayer with others Tuesdays from 12:30-2:30 pm; Wednesdays & Thursdays from 11:30 am-1:30 pm in the Chapel.
Post-Service Prayer: Prayer teams are available to pray with you after every morning service.
Family Prayer Group: Pray with others for your loved ones and family members every Thursday morning from 7:00-8:00 am in the Chapel.
Prayer Appointment: Contact Deborah at deborah@maranatha-church.com to make an appointment.
Our Church Family:
Anna Koekman celebrates her 85th birthday on Tuesday, January 17th.
Remember in prayer, Wilhelmina Tammel and her daughter and son-in law, Marianne & Ian Pond, who lost husband and father, Gerrit last week.
Please keep the families of Willi Weaver and Robert Guppy in your prayers as well.
Please continue to hold Laurie Wood, Glen Arendt, Marten VanderWal, Eve Kugel, Andy Jongenotter, Rick Foulds, & our shut-ins in your prayers.
Today's Team: Acoustic Guitar: Adam Batelaan; Lead Guitar: Jack Dunford; Drums: James Stickland; Keyboard: Jessica Broekema; Bass: Lillian Ashley; Interpreter: Jenn Abel
Worship Night: Join us in the Chapel tonight for a night of worship @ 7pm.
Thank you: A heartfelt thank you from the family of Gerrit Tammel. "We would like to express our thanks to all of you involved with the Memorial Service for Gerrit on Jan. 2nd, behind the scenes or otherwise. It was so moving to have this done so beautifully and have so many of the congregation come to support us, which was such a comfort. The Lord be with you." - Sincerely, Wilhelmina Tammel
Thank you: The response to our request for financial support for the Christmas grocery gift cards was overwhelming! We have a very generous church family with hearts for those in need. The Benevolence team is very grateful to have the means to be able to help those who need it.
Junior High: We are excited to be back in session from the Christmas break and gearing up for a night of fun with Nerf Night! If you have your own Nerf bullets and gun, be sure to bring them, but make sure they are all LABELLED. If you don't have one, come anyway, as we do have a limited supply. We will be in full session for the rest of January.
Senior High: We have started our new year with a bang this past Friday and had a great first night! This week we will be playing games. Bring along your favorite board game, along with your friends and appetites! We will be playing board games and have lots of snacks. Come relax for a while from your exams at the church from 7pm - 9pm. For Jan 27th, we will have a night of skating on the pond with a bon fire at Neil & Elaine's with a bad weather date of Feb 3rd. Watch Instagram and Facebook for details.
Young Adults: Join us this coming Tuesday at 7 pm in the Fellowship Hall for a board games night. Bring a favourite game and a snack to share! We will jump back into our Dunamis study the following week. See you there!
Monthly Prayer Meeting: Join us in praying for the city, area churches, local ministries, the Neighbourlink launch and more, every second Thursday of the month, @ 7pm in the Chapel. We desire to see God strengthen our vision, unity, and purpose as one Body, and to empower all those who are carrying out the work of Christ in this region, so if that stirs your heart, please come out and join us. Those from other churches are welcome too! For more information, contact Deborah at deborah@maranatha-church.com.
Library Reviews:
· The Kremlin Conspiracy by Joel C. Rosenberg—Fic ROS
A rising star Czar is determined to restore his country to her former greatness.
· Evidence for Jesus by R.O. Muncaster—NF 232.9 MUN
Discover the facts that prove the truth of the Bible. Who is Jesus?
· Come Walk with Me by M. Cheatham, MD—NF 610.6 CHE
This is a wonderful l story of what one person can accomplish in life through learning the true meaning of faithfulness.
· Biblical Archeology Review (BAR) magazines are now available. BAR brings the latest archeology discoveries and interpretations and is a popular magazine for those who study the Bible as a matter of faith.
Hymn Sing: The hymn sings have moved from the 4th week of every month to the 1st week of every month.
Newcomers Luncheon: If you are new to Maranatha Church (within the last six months) Please join us for the Newcomers Connex Luncheon for food, fellowship and fun! We would love the opportunity to get to know you better! ASL will be present. Sun, Feb. 5th @ 12:00 pm in the Intergenerational Café. We look forward to seeing you there!
Newcomers Connex Team: Do you have a passion for helping people feel connected? Are you someone who enjoys helping newcomers find community? Then we want you! For more information, contact Natasha Roblin at natasha.roblin@gmail.com.
Special GriefShare Event: Maranatha Church will be hosting a special 2 hour GriefShare seminar called Loss of a Spouse on Sat, Jan. 28th, 2023 from 2 - 4pm. If you or someone you know is grieving the death of a spouse you are welcome to attend or encourage someone else to attend. A special guide book will further help you through your journey of grief. The next regular Griefshare sessions will start as follows: Morning group starting Feb. 6th from 10am - 12pm. Evening group starting Thursday's Feb. 16th from 7 - 9pm. Register at: www.griefshare.org. For more info or to register, call Darrel Brown, (613)922-5622 or email darrel56brown@gmail.com.
Prayers that Heal the Heart Course: If you or someone you know struggles with fear, anger, nagging doubt, insecurity, or is plagued by negative thoughts and feelings, we are offering a video course by Mark Virkler that teaches seven Spirit-led prayers to help us receive freedom and restoration, as well as learn to minister healing to others. It will run on Thursday evenings, starting Jan. 19th at 7:00pm in the Chapel. Cost is $5 for the workbook, and $20 for the optional full book. Contact Deborah at deborah@maranatha-church.com to register or for more info!
Thrift Store: Valentines Day is nearing. Come check us out! We are in NEED of volunteers this Saturday, and someone who can work one day a week from 3 to 5pm, to help with clean-up at the end of the day. Hats and scarves are buy one, get one free. Call us at (613) 967-1371.
Accommodation Needed: Cindy Porter, a member of the Maranatha community, is looking for a room to rent. She can afford $525/month and would buy her own groceries. If you have an accommodation, or would like to talk with Cindy more about her request, please call her at (613) 848-4232. (Cindy is a non-smoker.)
Classis Quinte Job Opportunity: is seeking a Stated Clerk; available immediately; the start date is flexible. Each Classis Clerk attends three classis meetings per year as well as three interim committee meetings to record the minutes and complete follow-up tasks. The duties involve working with the Classis Ministries Committee to prepare the agendas for meetings as well as handling the correspondence and administrative duties of the classis. An honorarium is provided for this position. Please contact Rev. Rita Klein-Geltink at rita.kleingeltink@gmail.com by Jan. 31st to apply or for more info.
Volunteer Needed: The Council of Delegates governs entities and activities of the Christian Reformed Church in North America between the meetings of Synod. Classis Quinte, the regional body that includes our congregation, appoints one person to represent our Classis on the COD. The COD delegate would also be part of the Classis Ministries Committee of Classis Quinte. If you are interested in serving, please contact the Stated Clerk (statedclerkquinte@gmail.com). We hope to fill the position at the Jan. 21st meeting of Classis, don't delay!
Job Opportunity: The Belleville Pregnancy and Family Care Centre is accepting applications for the position of Marketing and Communications Coordinator. This is a part-time position for 2 days a week totaling 14 hours a week. Experience with social media and email marketing is preferred. Applicants should have a working knowledge of the following programs: Canva, Photoshop, Mailchimp. Applications will be received until Feb. 21st, 2023. Job descriptions will be made available upon request. Interested applicants can send their resume and cover letter to Heather Tapp, Executive Director at director@bpfcc.ca.
Medical Team: Looking for a few people to join the medical team, to meet, discuss, and plan the medical needs of the church and propose suggestions for approval. If you are a Doctor, Nurse, Paramedic, in Healthcare or have your First aid CPR, please email:
sarita@maranatha-church.com
Pasta Night Fundraiser: Both Junior High and Senior High are hosting a Pasta, Dessert Auction, & Silent Auction night on Friday, February 17th from 6 – 9pm in the Fellowship Hall. If you would like to help; donations of hamburger meat (please freeze) and bottles of grated parmesan cheese for the meal would be greatly appreciated. Donations of desserts and silent auction items would also be greatly appreciated. All donations are due by 6:00pm on Thursday, February 16th at the latest. Contact Shelley for more information.
Thank you: to everyone who extended well wishes or sent cards to us over the holidays. It meant a lot, and you are dear to us. - Pastor Tom and Janet.