Men's Ministry
33 the series: a man and his traps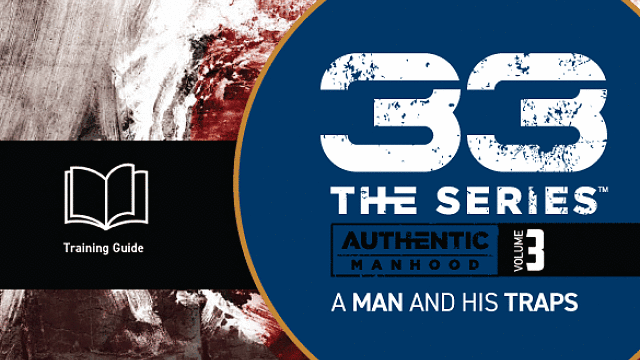 Challenges and equips men to go below the surface, to look deep into their hearts and explore some areas that are all too easy to ignore but that are critical in their journey toward Authentic Manhood. It introduces a framework and a process that will help men understand what lies behind the manhood traps and beneath the heart idols that can distract them from the truth and the power of the Gospel.
Then it unfolds a biblical battle plan that helps men replace specific temptations and struggles with God's better promises. It deals head-on with issues that all of us as men can relate to like sexual lust, the need for control, unfounded fear and the pursuit of significance.
Led by Darrel Brown: darrel56brown@gmail.com
Meeting Saturday mornings at 7 AM
Life Groups
For men 18 and older who share a desire to glorify God while connecting with Him and other men. We seek to encourage one another through fellowship and accountability and to grow together in the disciplines of prayer and Bible study. The groups meet weekly.
Led by Tino Morgante (tinos@bell.net) or Andrew Wheatley (a_wheatley@fanshaweonline.ca)